Somewhere a single tone ends the silence. The tone grows into a melody, sometimes a theme. Maybe a voice joins in – to complete a song. But who knows what was before the silence?
Maybe there was another song before? It could be that a flaming crescendo burned up the last sounds of what has been before the silence. But every song is a new beginning, maybe articulating hope for the future. maybe not. But it will end for sure in silence before the journey starts again.
Like the phoenix from the ashes.
This is the journey you are invited to join.

The release of the first studio album "Half way between" was on 20th of October 2017. Produced and mastered by Olaf Wollschläger.
HIGHERSENSE already has an astonishing history, as between 2009 and 2012 it won as band 3x consecutively the WDR competition "Musik-Scene NRW". Which led to an increasing popularity and a big concert.

After this it went a bit more quite around HIGHERSENSE, which allowed to re-think the project and led to the decision to continue as a solo project.

Meanwhile the EP "Signals – inciting to look beyond" was released on 21st of August 2021 which started in the "German Alternative Charts" on the fifth position and remained for eight weeks in the charts.

And a second studio album is being worked on.
The atmospheric synthie-pop shows the skills as singer and songwriter, which allows us to enjoy the music and join the journey.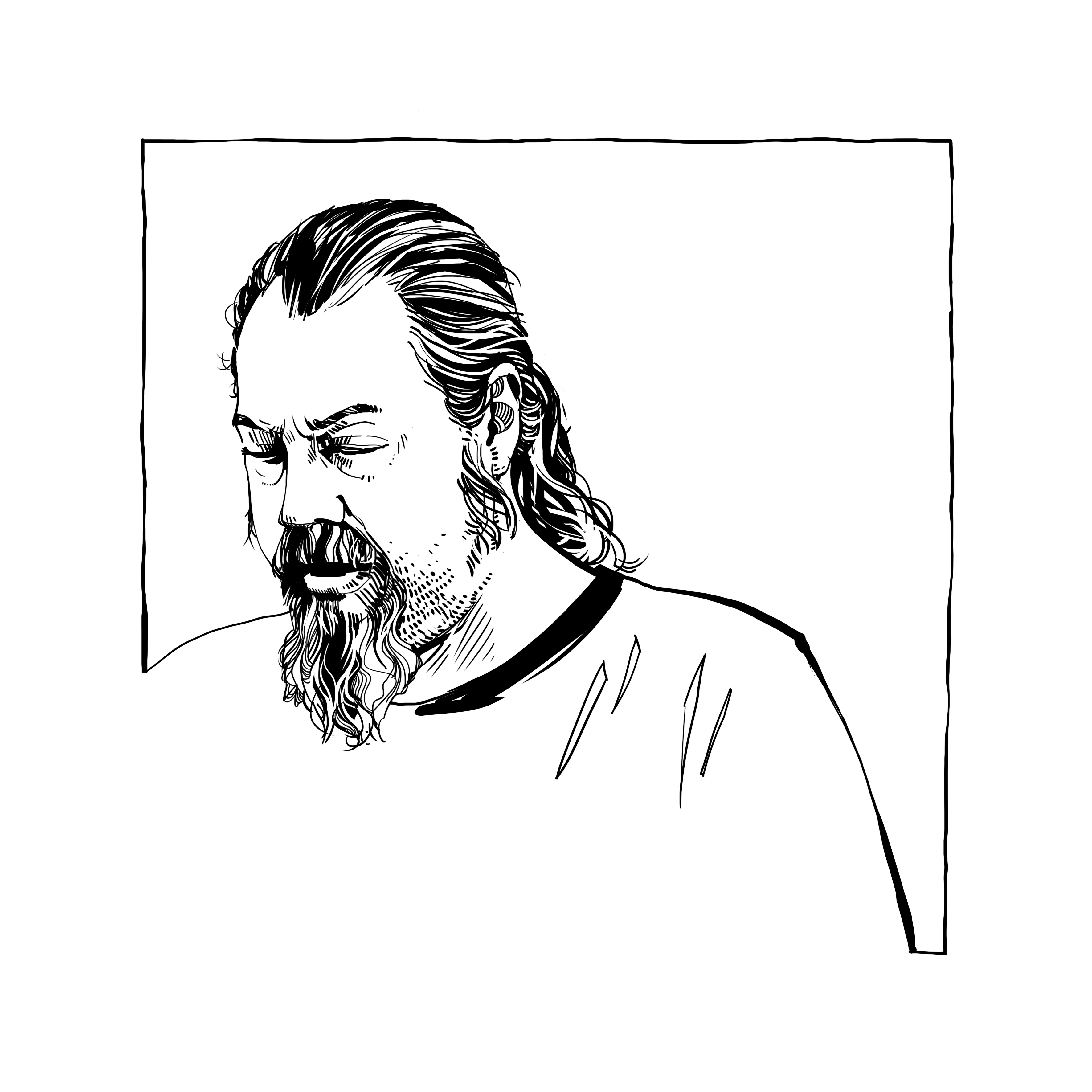 Olaf Wollschläger
Olaf produced the entire album "Half way between", the EP "Signals – inciting to look beyond" and also the upcoming second studio album. The role is crucial to the sound of the songs and he aligned them together for a well-balanced album. His attention to details and the professionalism with which the whole production was accompanied were an extremely important factor.


•

Olaf produzierte das gesamte Album "half way between", die EP "Signals – inciting to look beyond" and ebenso das zweite, in Arbeit befindliche Studio Album. Somit tat er einen sehr wichtigen Beitrag zum Sound und fügte die Songs stimmig zusammen. Sein Augenmerk für Details und die Professionalität mit der er die ganzen Produktion begleitete, waren ein äußerst wichtiger Faktor.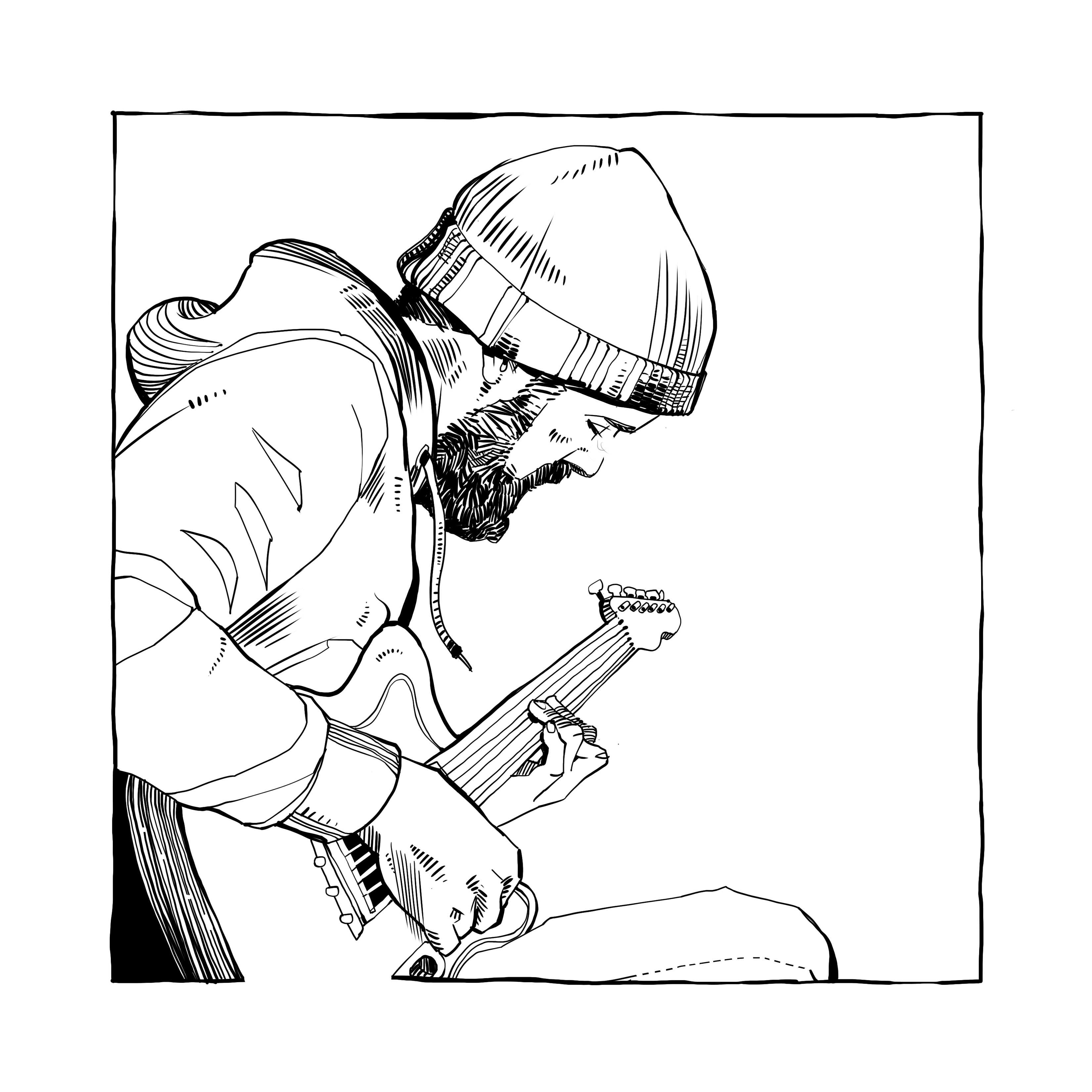 Johannes Knechtges
Johannes has recorded all the guitars sounds on the album "Half way between", the EP "Singals- inciting to look beyond" and will be part of the upcoming 2nd album as well.
He is an extremely qualified and adaptable musician and guitarist. It is always a pleasure to see how he enhances existing ideas, understands how to refine them, or bring in his own.
He is part of the band Lendgold.


•

Hannes hat alle Gitarren auf dem Album "Half Way Between", der EP "Signals – inciting to look beyond" eingespielt und wird auch Teil des zweiten Studio Albums sein.
Ein extrem fundierter und anpassungsfähiger Musiker und Gitarrist. Es ist immer wieder eine Freude ihm dabei zuzusehen, wie er bestehende Ideen umsetzt, es versteht diese zu verfeinern oder sogar seine eigenen mit einbringt.
Er selbst ist in der Band Lendgold.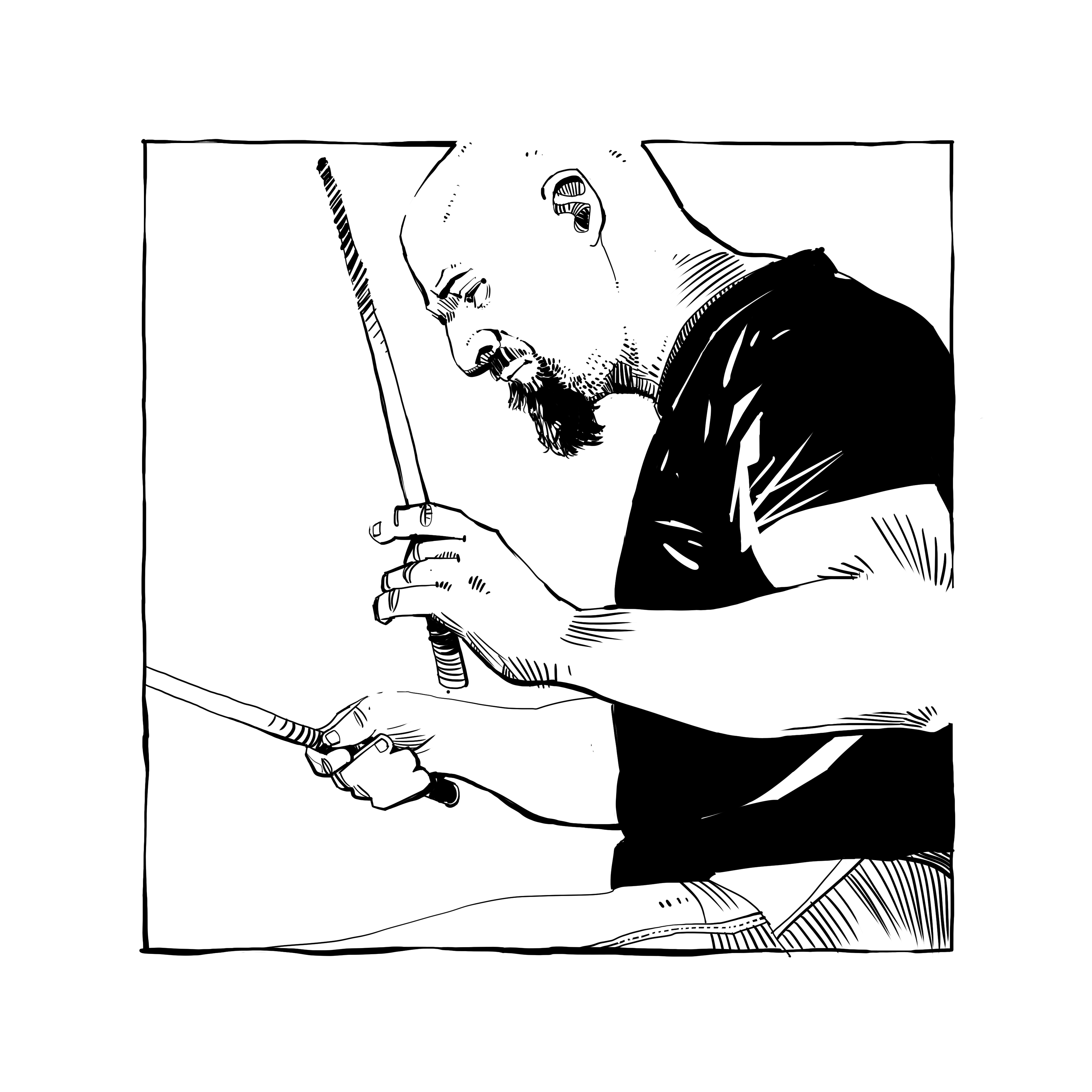 Torsten Bugiel
Torsten hast been accompanying Highersense for a long time and was even a co-founder in the early days. At that time his experience and feedback were of crucial importance to motivate the start of Highersene, therefore having his support is a great treasure. While we should not forget that he Is an outstanding drummer who pursues his job with huge passion and professionalism.

On the forst album "half way between" he is heard on the song "Never Wanted To". For EP "Signals – inciting to look beyond" he recorded both songs and will be part of every song on the second studio album.


•

Torsten begleitet Highersensen nun schon seit langer Zeit und war in den Anfängen sogar Mitbegründer. Er schaffte damals die notwendige Motivation und Vertrauen und war somit immer ein wichtiger Führsprecher. Und natürlich ist er ein herausragender Schlagzeuger, der seinen Job mit viel Leidenschaft und Professionalität verfolgt.

Auf dem ersten Album "Half way between" ist er auf dem Song "never wanted to" zu hören. Für die EP "Signals – inciting to look beyond" spielte er beide Songs ein und hat auch bereits für das zweite Studio Album alle songs eingespielt.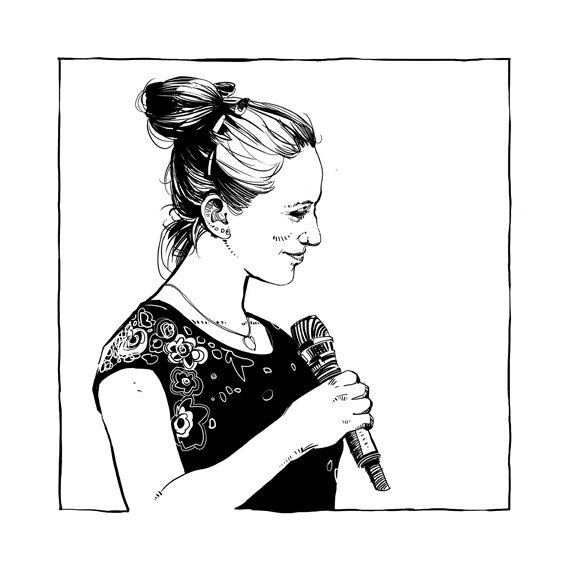 Samira Saygili
Samira is an outstanding singer who inspires with perfection, passion and conviction. For some years now she has been an important factor for Highersense, too, and there was no question she should also contribute to the album "Half Way Between". On the EP "Signals – inciting to look beyond" she lend her voice to the song "Last one standing" and will again be part of the second studio album as well.
She is active in various projects and bands.

•

Samira ist eine herausragende Sängerin, die mit Perfektion, Leidenschaft und Überzeugung inspiriert und bewegt. Seit einigen Jahren schon ist sie für Highersense auch für die gesangliche Weiterbildung ein wichtiger Faktor und so was es gar keine Frage, dass auch sie ihren Teil zum Album "Half Way Between" beitragen sollte. Auf der EP "Signals – inciting to look beyond" lieh sie dann wieder ihre Stimme dem Song "Last one standing" und wird auch Teil des zweiten Studio Albums sein.
Selbst ist sie in verschiedensten Projekten und Bands unterwegs.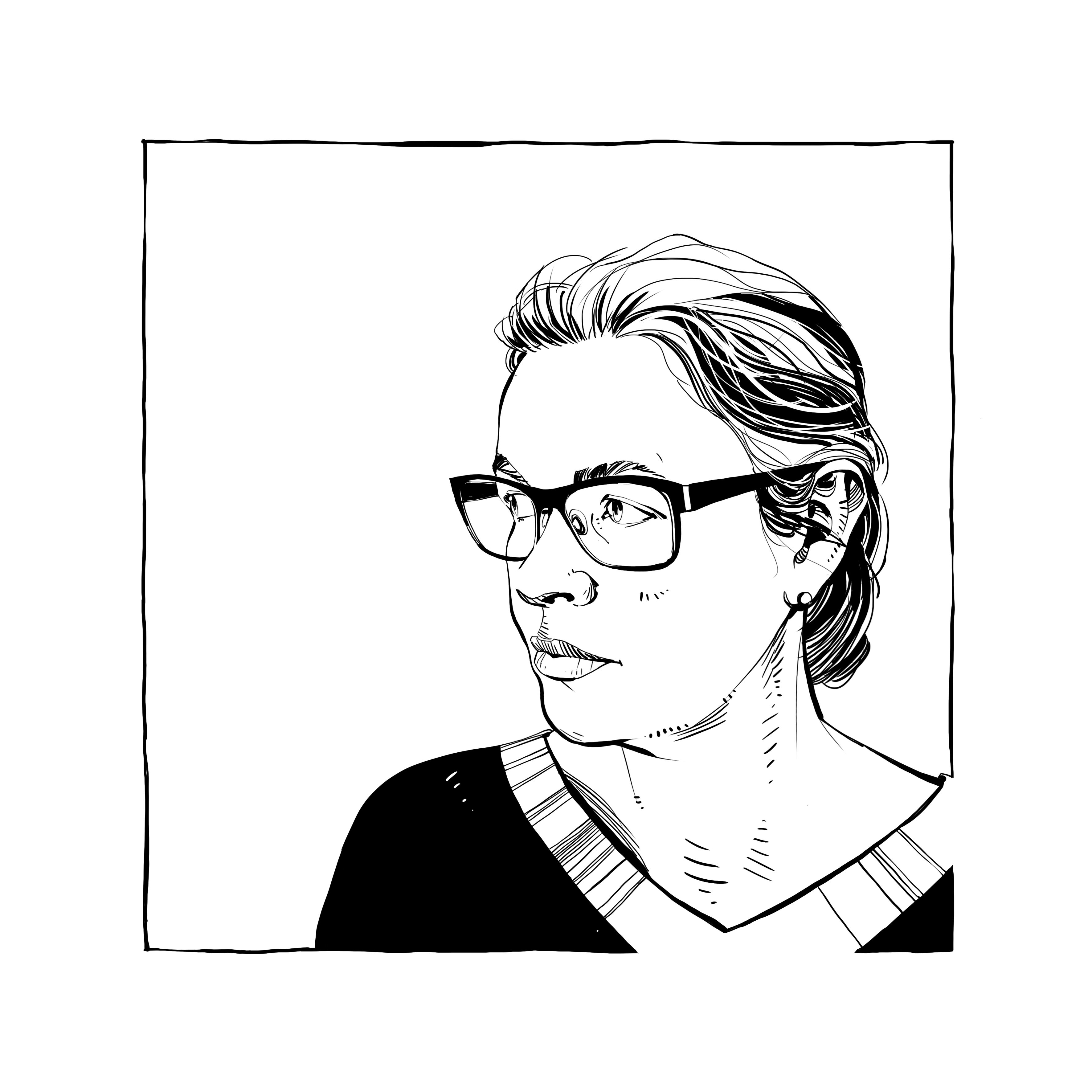 Isabel Walker
Isabel lent her voice to "One/bound" and "Open waters", which was instrumental in making these two pieces two of the album´s pre-eminent songs. Her voice harmonizes in a special way with the main voice, which could be due to the fact that she is Daniel´s sister.

•

Isabel lieh "One/bound" ihre Stimme und trug dadurch sehr dazu bei, diese beiden Stücke zu zwei der herausstechenden Songs des Albums zu machen. Ihre Stimme harmoniert in besonderer Weise mit der Hauptstimme, was nicht zuletzt auch daran liegen könnte, dass Sie die Schwester Daniels ist.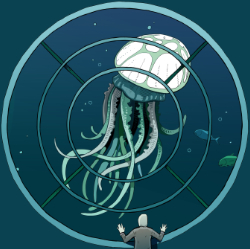 OUT NOW | A PLACE CALLED HOME | BUY HERE